Learn to Play
The Edinburgh USA Learning Center was designed with the student in mind. We have a wide range of classes, clinics and lessons to accommodate both the individual and the group. Our PGA award-winning instructors are of the utmost quality. They are dedicated to accomplishing one goal: help you enjoy the game of golf to its fullest.

The Edinburgh USA practice and teaching facility is state-of-the-art – from our newly remodeled practice tee, private learning areas, and our short game practice facility we guarantee every shot you face on the course is easily accessible. Welcome to the Edinburgh USA practice and Learning Center.
Instructors
Edinburgh USA's Golf Academy offers you many ways to improve your game. Starting with the most talented group of teaching professionals in the State of Minnesota, our award winning instructors are available to improve your game through private and group lessons
---
Andy Wiese
Assistant Golf Instructor
Andy started as an intern through the University of Wisconsin Stout's Golf Enterprise Management (GEM) program in 2009. Upon graduation from the GEM program in 2012, Andy was hired as an Assistant Golf Instructor and is now also working as our Operations Manager.  Andy has an extensive junior golf background and believes in growing the game by teaching the youth in the community how to play and enjoy the game of golf. He adapts his style to every student, working with how their body moves to maximize their potential.
Andy has been a Brooklyn Park resident for 32 years and currently resides with his wife and rescue dogs.
Rates
$100/hour
3 lessons – $275
Junior Rates
$70/hour
Contact Andy today!
612-708-9161
andy.wiese@brooklynpark.org
---
Brian Eggleston 
Assistant Golf Professional
Brian is a transplant from California. He has 20 years of teaching experience, working as a head professional, as well as, owning his own golf instruction and club fitting studio near Los Angeles. Brian has a background in Kinesiolgy, Biomechanics and TPI which has influenced his teaching style as well as Brian's teacher/mentor and good friend Rick Sessinghaus. He believes good fundamentals, solid positions, and a sound body and mind are the key to helping golfers get better. He adapts his style to every student, working with how their body moves to maximize their potential. He has worked with golfers at every level, from PGA Tour Pro's to beginning golfers, as well as Junior golfers. Brian's goal is that everyone he coaches has fun and continues to improve as they play the game for a lifetime.
Brian has 22 years of club fitting and club building experience. He is a Callaway, Taylormade, Ping, Titleist & Mizuno certified fitter. In 2010 he was rated as a top 100 Clubfitter. Brian is also a Maltby Certified Clubmaker. He continues to improve his knowledge of golf equipment and shaft technology.
Brian resides in Columbia Heights with his wife Lisa and twin boy & girl.
Rates
$125 / 50 min
*Juniors and Saint Andrews Club members receive 20% Discount
661.330.9689
eggleston.golfpro@gmail.com
---
Adam Guili
PGA Golf Professional
Executive Director – St. Andrews Club @ Edinburgh USA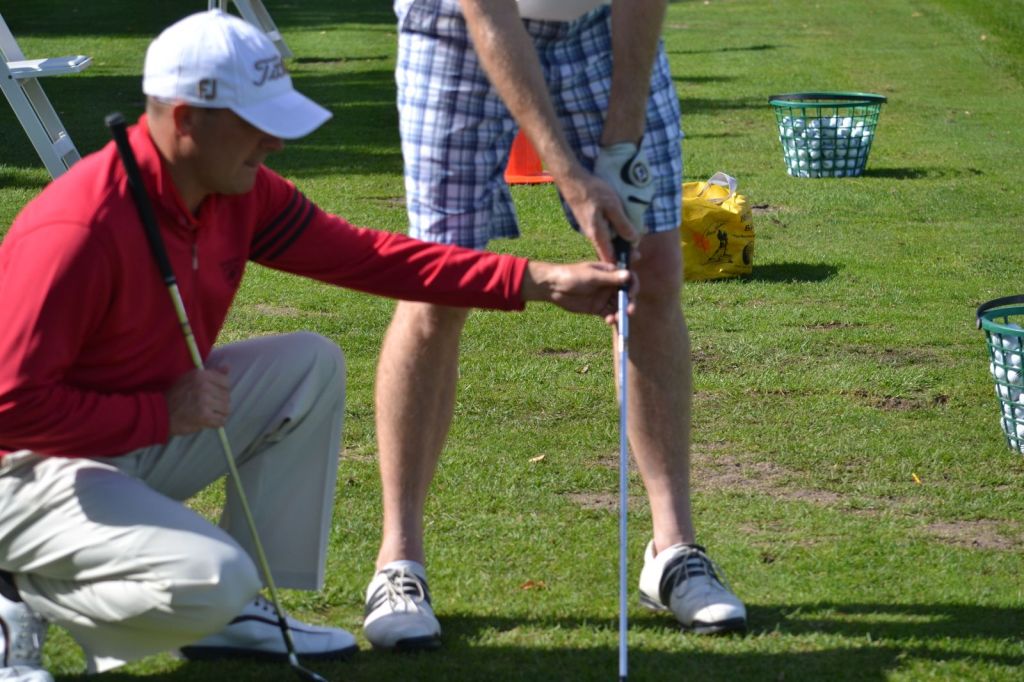 In his 22nd year at Edinburgh USA, Adam brings wealth of experience to the entire golf operation.
As the Executive Director of the Saint Andrews Club, Adam manages the Private Club & Membership portion of Edinburgh USA. 
In addition to these responsibilities Adam serves as the Director of Golf Instruction for Edinburgh USA.  Adam has worked at several of the nations finest clubs including Westmoreland CC in Chicago and The Desert Mountain Club in Scottsdale, AZ.
With a passion for developing Junior golfers, Adam has built a long history of helping young golfers reach their highest potential. Currently over 22 boys & girls have received College Golf Scholarships from Michigan State, North Dakota State, the Air Force Academy and many more.
Adam is the recipient of the 2005 MNPGA Junior Golf Leadership Award and won the MNPGA State Match Play Championship in 2007.
In his spare time, Adam enjoys spending time with his family of 5 in Maple Grove and coaching basketball.
Private Lessons
Rates:
$100/hr
Season long coaching package – $1,500
adamgoblue@pga.com